New Year's resolutions exist to appease our Jiminy Cricket-esque consciences. We reflect on our successes and failures of the past year, including everything from great days at work to failed DIY attempts taking up space in the garage. What could we have done differently? Should we just invest in nice furniture instead of thinking we can convert an old chest into a doorframe? What can we do in the new year that builds off of our experiences in 2022?
As this is my last Climate Tech Weekly essay of the year, I wanted to look back at the theme of my What Would Dolly Parton Do? (WWDPD) series. As the climate tech sector closes out another banner year for deals and investments, I can't help but wonder — [read in Carrie Bradshaw's voice] — was 2022 the best women could expect from venture capital?
Way back in July, I reported that across industries, female founders closed more deals in the first half of 2022 than the entirety of 2021. That would be great news, if both numbers weren't so tiny (only 6.9 percent of all deals made in the first half of 2022 went to female founders). 
Zooming in on the climate tech sector, that number decreases even more. Pitchbook informed GreenBiz that the total number of deals for female-founded companies in the first three quarters of 2022 was 128. For perspective, the number of deals for all-male founded companies in climate tech totaled 2,232 through Q3. Some quick mental math (double-checked by my sister with an M.D. — obviously I'm writing this while I'm home for Thanksgiving) tells me that for every 19 deals men close, women close one.
The number increases (485 deals) when the startups are composed of a mixed-gender team, which only further demonstrates the problem: The likelihood of funding increases when men are asking. 
This isn't a new concept. In the final entry of my WWDPD series, I spoke with female investors who confirmed that much of venture capital is a boys club (along with the majority of every other industry, but I digress). Male investors favor male-founded startups because of connections and networking opportunities to which women don't have access. And there is the subconscious comfort that comes from working with people who you can relate to, hence the reason social and cultural bubbles form in the first place. Until more doors are opened and investors of every gender have access to a more diverse (gender, race and sexual orientation) field of startups, change will continue at a frustratingly slow pace.
During a recent panel called "The Importance of Women in VC," Asya Bradley, a senior partner at Mendoza Ventures, spoke to how women can work around the business-as-usual system, saying, "Be open and just connect randomly. Just do it." And while that advice seems obvious, Bradley expanded, "[Women] hold themselves back a lot. We think we're not ready, or that we should take a course first. But just reach out … sure, [investors] are busy, but the chance of us responding is still pretty high."
And isn't that the truth? I can't tell you how many times I didn't apply to a job because I felt unqualified or because there were certain aspects of the job description I didn't meet. The one time I actively forced myself to apply to a dream job I was sure I'd never get, I applied to write newsletters for GreenBiz. Huh. 
But I know I'm not alone in holding myself back due to low confidence, because women apply to 20 percent fewer jobs than men. 
Leah, we're talking about funding, not job applications. But riddle me this: If men are out there applying to jobs they're only 60 percent qualified for (page 7 of this LinkedIn study), why wouldn't that overconfidence apply to pitching and networking for funding? Or an application to join an accelerator?
This isn't a knock on men. In fact, I admire that quality and believe every person should emulate it. This is a call to arms for women and every other marginalized community to embrace your confidence in 2023! Send a LinkedIn message to that partner at that VC firm, or submit that application for that accelerator's next cohort. You may not get the funding you're looking for, but women support women more often than not. 
And Bradley agrees. She detailed her own contribution to fostering connections, calling for women to "reach out and send a detailed ask, not for five minutes of our time or to grab coffee. Say 'I noticed that you know someone from XYZ Venture and I know that XYZ Venture invests in companies like my own. Here is my deck, would you mind sharing it with your contact?'" Because Bradley has forwarded those decks. Rejection is par for the course in seeking funding, but maybe Bradley or an equivalent can connect you with someone better suited to your startup's needs. You won't know until you try.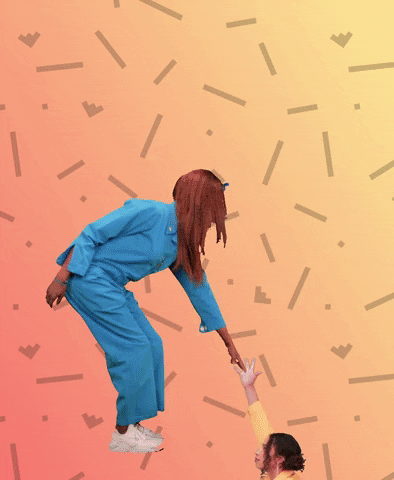 2022 was a good year for climate tech funding. Despite a rocky economy, the sector remained strong due to the passage of the Inflation Reduction Act and the growing need for climate change mitigation tools. Women deserve a place in the growing marketplace. Let's make our first New Year's resolution to not only know our worth, but to proudly share it.